Here's a fun site we just launched for Director/Artist/Party Promoter Vashtie Kola: VASHTIE.COM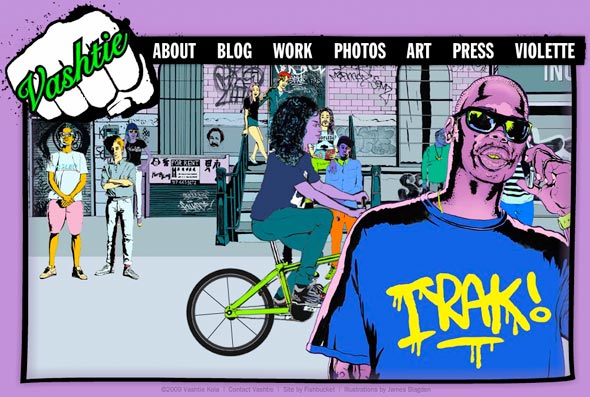 We can't take too much credit for this one, since it relies so much on the great illustrations by James Blagden, but hey.
And if you ever find yourself on the lower east side late on a friday night and want to hit a club, be sure to check out Open, her weekly party with Q-Tip and Rich Medina at Santos. I can't guarantee that you'll be photographed with a crazed look on your face, but I can guarantee you'll hear great music without the usual club attitude and dress code BS!